Content Creation Services
Engage Your Audience With Message in a Nutshell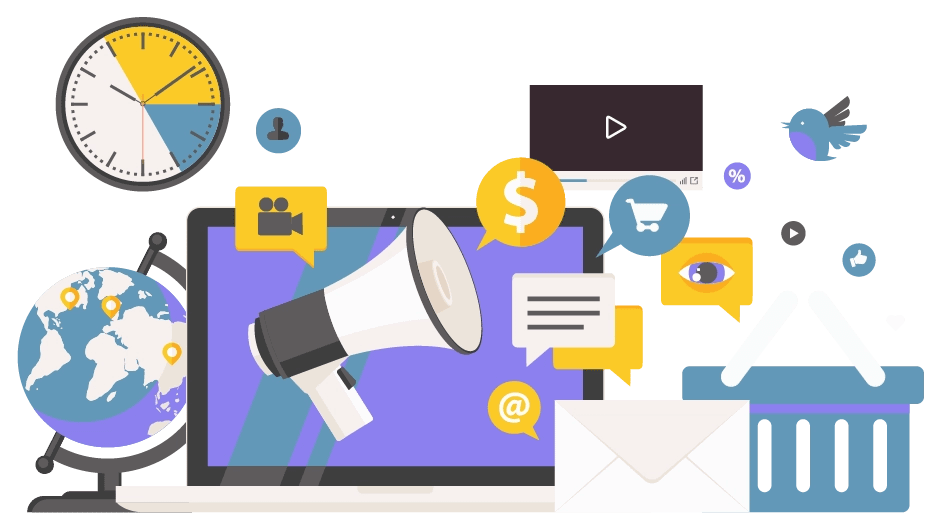 What will content creation services do for your company?
Your company's core messaging is of utmost importance. It's how you communicate what your company does to the world. Everything in your business hinges on knowing, understanding, and communicating your brand message to your prospects.  You want content creation services that  that will tell your unique story in the right places and in the right way. 
"The single biggest problem in communication is the illusion that it has taken place."
Many businesses throw money at advertisements and websites without considering whether these investments will work. They do this without thinking about their core message and how much it matters. Research shows that successful relationships are built on strong communication.  This is especially true of relationships with customers.
Messaging and strategy is a huge component of our content creation services. The ability to explain what it is that makes your company different than your competitors and then getting that message to as many people as possible is what marketing is all about.
Effective messaging builds trust with your customers. Customers want to know that you understand their needs and wants. Our content creation services help you craft customer centered messaging.
A message that is clear, concise, and memorable will attract the attention of your prospect, engage with them, and leave a lasting impression. Good messaging makes you stand out in a sea of competitors. 
Of course, your message needs to be carefully crafted for your primary service in a way that gets the search engines to display your company in search results. 
Squirrel Marketing Will Help You...
We'll help you distill your core message into something that is clear, concise and memorable. A simple message that is easily understood will engage your audience. Continued, effective communication will help your company to retain more customers and build relationships. 
Every business needs to take their prospects on a journey from "just hearing about" their services/products, to understanding it, to believing it can solve their needs, and finally to taking some action toward it. Your company has a unique position and brand! Let Squirrel Marketing help you tell that story. 
Once we've crafted your "Message in a Nutshell" we will help you put it to work. We help you consistently use your core message on different platforms and through different media. Your prospects will better understand "why" your company is the best choice to fill their need. 
Other Content Services Include...
Email Marketing
Newsletters
Postcards
Flyers
AD Copy
Business Cards
Brochures
Catalogs
Blog Posts
Booklets
Announcements
Invitations
Rack Cards
Social Media Posts
White Papers
We can help you with all you print and other content needs!
Build YOUR brand's image. Differentiate YOUR brand. Engage with YOUR audience
Get YOUR Website noticed. Increase YOUR traffic. Impact YOUR Sales.
Maximize YOUR online visibility. Increase YOUR leads. Enhance YOUR brand authority.
Instill trust from YOUR viewers. >Impact YOUR Sales. Tell YOUR story.