Google Business Profile Services
Enhanced Visibility & Greater Sales With Your Google Business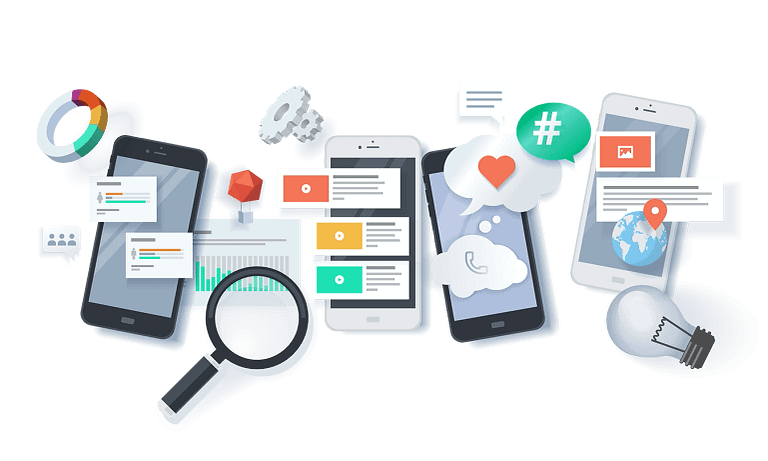 What Is Your Google Business Profile?
Google Business Profile (GBP) has grown significantly in the past several years to become one of the top Search Engine Optimization (SEO) tools on the market.
Smart business owners will utilize an expert Google Business Profile Services manager
to make their Google listing as effective as possible.
Google Business Profile is a tool that helps you manage your business listing on Google. A listing that is correctly created and optimized for your key service shows up higher on Google searches.  It is part of your overall SEO.
Getting your website ranked on google is one of our specialties! We work hard to make sure your website is designed to get you the most visibility possible. Let's face it, what good is a fabulously designed website if you are buried on page three of the google search?! This is where our Google Business Profile management come into play.
Google Business Profile Services Helps You...
The core factors for your Google Business Profile listing are the building blocks for improving your ranking. Working from the major points down to the finer details, improving your Google Business Profile listing revolves around everything from categories to a formal description, to a precise map pin location, and more. We're your Google Business Profile ally.
Develop Your Google Business
It is essential to use and optimize all the aspects of Google Business Profile in order to compete with other firms. Using all the capabilities Google gives your business, and staying on top of their upkeep (for example, monthly image updates) are only a few of the advantages your business gets by making use of our Google Business Profile Services.
GBPs are a great way to introduce yourself to  clients. Potential customers will judge you on the amount of updates you provide, your level of contact with customers, the way you prove to them you're listening to them, and fostering positive relationships with them. We help you handle reviews and answer questions and maintain a good reputation by offering GBP management services.
Build YOUR brand's image. Differentiate YOUR brand. Engage with YOUR audience
Get YOUR Website noticed. Increase YOUR traffic. Impact YOUR Sales.
Content that gets YOU noticed. Communicate YOUR "Big Idea". Tell YOUR story.
Instill trust from YOUR viewers. Impact YOUR Sales. Tell YOUR story