SEO Services For More Visibility
Get Your Site Noticed And Grow Your Business With Professional SEO Services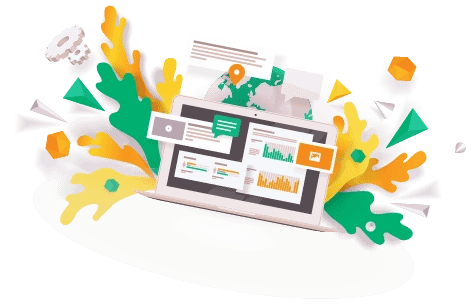 What exactly are SEO services?
Simply put, SEO (search engine optimization) is used to get your website to show up at the top of the organic (free) search listings. This is often called "ranking." Ranking your website high on Google can be a daunting task. When customers search online for a product or service they are more likely to choose your business if your site ranks higher. Our SEO services are designed to ensure that your website ranks high. This gets more potential customers to your site and more money in your bank.
Only .78% of searchers clicked on something on the second page of results.
Take Advantage of Our SEO Services
Our SEO services put into place strategies to make your website more valuable to visitors considering your products or services. Individualized to meet your requirements, our tactics are geared toward boosting website visibility, brand recognition, and sales.
Your website's SEO plan needs to identify all the different parts of SEO and target the ones that give the highest impact for your results. Our business has a lot of knowledge in this arena and can identify where your website is struggling the most.
In truth, everything you do online requires some SEO. The first step in our process is to get a free online assessment done. We want to analyze the state of your business is online. We will then design a plan with recommendations to get the most qualified prospects to your site. Finally, we implement!
53% of all website traffic comes from organic search.
Our SEO Services Include...
GMB Optimization
On Page SEO
Off Page SEO
Technical SEO
Key Word Research
Target Audience Research
Content Creation
Link Building
YouTube Video Optimization
Build YOUR brand's image. Differentiate YOUR brand. Engage with YOUR audience
Maximize YOUR online visibility. Increase YOUR leads. Enhance YOUR brand authority
Content that gets YOU noticed. Communicate YOUR "Big Idea". Tell YOUR story.
Instill trust from YOUR viewers. Impact YOUR Sales. Tell YOUR story